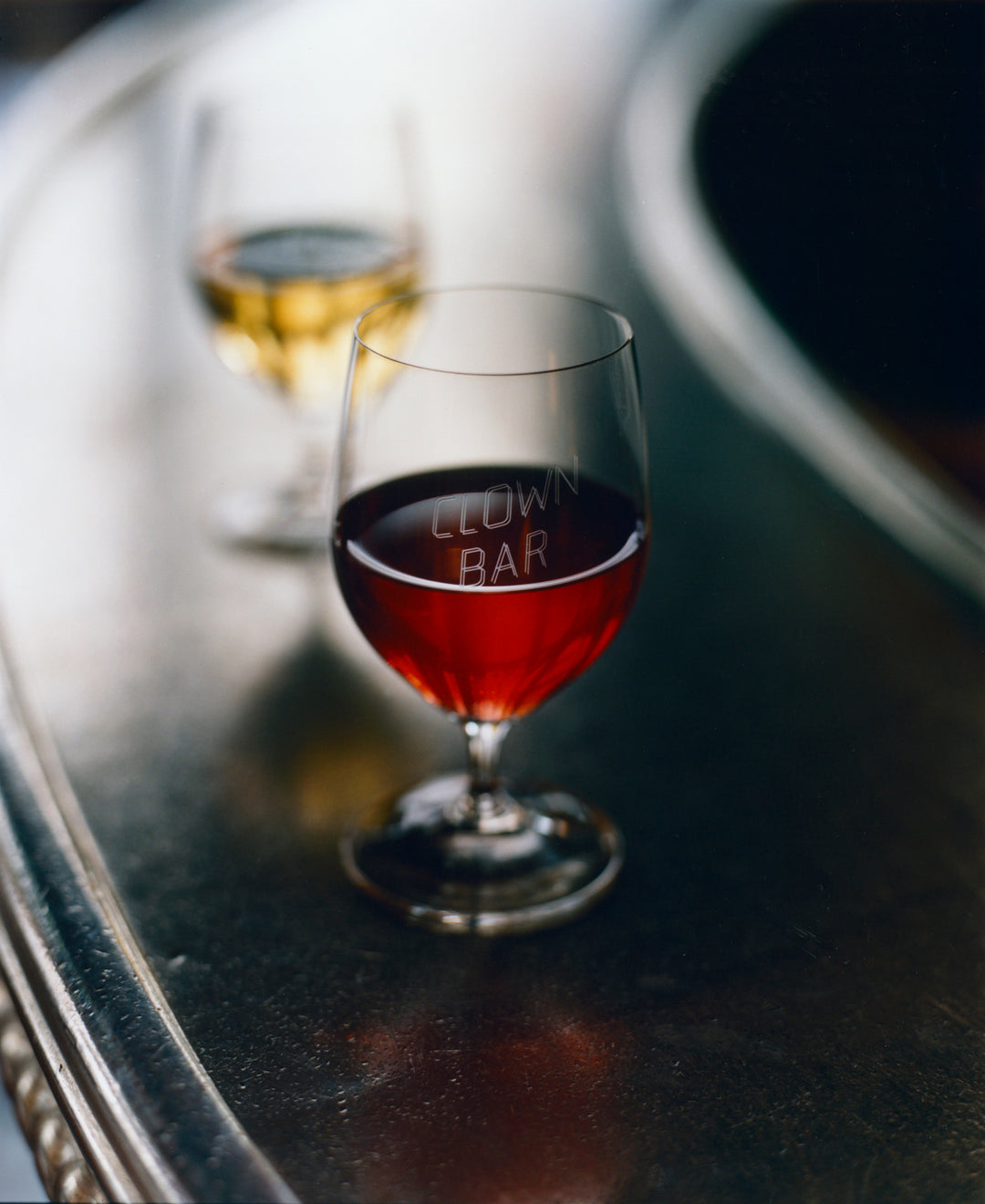 Clown Bar and its Cave
At the restaurant Le Clown Bar and at the Cave du Clown, we have one guiding principle: far from agriculture and viticulture mainly subject to the imperatives of the agri-food industry, that of promoting wines without artifice; artisanal, organic, natural wines that are crafted with respect for plants, animals and humans. Since 2013, we have been serving authentic, simple cuisine in an exceptional setting, a restaurant that is listed as a historical monument. On a daily basis, we are committed to responsible and ethical cuisine.
What is true of our cuisine is also true of the wines from our cellar.
The Cave du Clown favours natural wines, wines which - unlike a wine industry which wants to adapt ecosystems to its production requirements - result from the choice of a viticulture which adapts to ecosystems and respects an authentic notion of terroir.
La Cave du Clown's selection promotes natural wines by defending winemakers who have chosen a form of viticulture that respects an authentic notion of terroir: healthy, ripe grapes; farming that eschews all chemical and synthetic inputs, and respects the soil, the vines and biodiversity; vinifications using solely ambient yeasts and bacteria; zero or very low dosage of sulphites; and no oenological treatments or pharmacopeia. With vines whose roots dig deep into their living, healthy soils, thus drawing up the minerals and organic matter specific to their terroir, these winemakers craft authentic, characterful wines.
Our quest for natural wines is that of living products that are good for the taste, for the body and soul!
Access and contact
+33 (0) 7 49 39 34 52
Le Clown Bar
114, rue Amelot 75011 PARIS
33 (0) 7 49 39 34 52

Our restaurant is open from Monday to Friday from 12:30 to 2:00 p.m. and from 7pm to 10pm. Drop by for a drink between 3 and 7pm.
Find Out More